Soup
CHECK WITH THE SERVER ON THE SOUP OF THE DAY
$7
Salads
SMOKED DUCK SALAD
$14
Moist smoked duck breasts are served with grapefruit and mesclun salad in a refreshing balsamic vinalgrette dressing
SMOKED SALMON QUINOA SALAD
$15
Mixed mesclun salad topped with healthy quinoa and smoked salmon, served with a honey mustard dressing
BURRATA CHEESE SERVED WITH TOMATOES AND MESCLUN
$14
Creamy burrata cheese with tangry tomatoes and mixed greens with a dressing of extra virgin olive oil balsamic vinaigrette.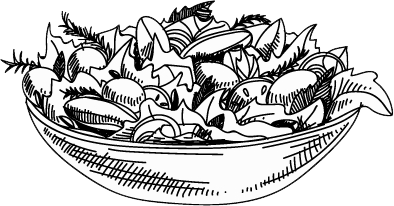 Appetisers
CHEESE PLATTER
$16
A selection of three kinds of cheese - served with crackers, olives and gherkins.
SCOTCH EGG
$10
A perfectly cooked egg that is enveloped in sausage meat and bread crumbs and lightly deep fried to a crispy golden brown. Look out for the runny egg yolk when cutting into the egg. Served on a bed of mixed greens.
Customise Your Dish
Step 1. Choose your mains
Step 2. Pick a side
Step 3. Pick additional sides
SIDES
(Prices only apply for 'Customise Your Dish')
$3Mashed Potatoes, Mesclun Salad, Mushy Peas, Original Fries, Spiced Corn
$4Fries (Curry or Cajon), Curly Fries, Sweet Potato Fries,
Spam Chips, Crispy Roast Potatoes, Sauteed Mushrooms, Grilled Asparagus
$6Truffle Fries, Triple Cooked Chips
ANT N' DEC BURGER
$16
Premium minced beef patty mixed with caramalised onions and smoked paprika, seared on a hot griddle, served on sesame seeded buns, topped with cheddar, lettuce, tomatoes and bacon
STEAK & ALE PIE
$15
Our very favourite is the steak and ale pie made with in-house pastry surrounding a filling of beef steak and vegetables in a thick gravy flavoured with ale, Worcester sauce, thyme and black pepper. Perfect English food.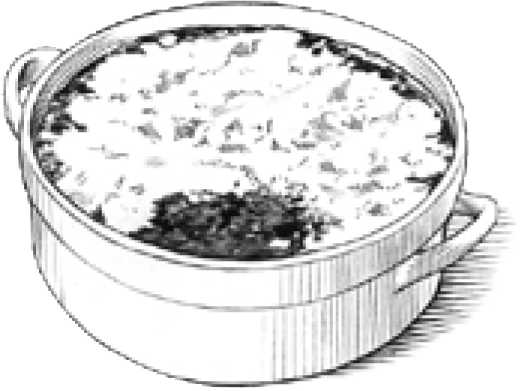 FISH PIE
$14
A savory pie that is made with white fish, smoked haddock, vegetables and a creamy sauce that is laced with bay leaves and nutmeg. The filling is then topped with smooth, buttery mashed potatoes and backed till golden brown.
PORK PIE
$12
A traditional British cold meat pie. It consists of roughly chopped pork and pork stock jelly sealed in a hot water crust pastry. Served cold
COTTAGE PIE
$12
A classic hearty dish made from minced beef, herbs and a selection of complementary vegetables in a thick gravy, topped with home made mashed potatoes. A comforting meal that warms the heart and soul.
SHEPHERD'S PIE
$12
Similar to the Cottage Pie, but using minced Lamb for wannabe shepherds in all of us
CHICKEN POT PIE
$12
A delicious pot pie made with brined, cubed chicken breats with button mushrooms and a light cream sauce, then topped with a shortcrust pastry
Kids Menu
FOR KIDS UNDER 12 YEARS OLD ONLY
(Comes with a choice of Apple or Orange Juice)
FISH & CHIPS
$10
BANGER & MASH
$10
SPAGHETI BOLOGNAISE
$10

FISH AND CHIPS
$22
2 pieces of cod, coated with a crispy Hobgoblin Gold ale-battered crust, served with Monkswood's very own tartar sauce and Triple-cooked Chips and mushy peas. Ask for malt vinegar for a more authentic experience
GRILLED NORWEGIAN SALMON
$20
A scrumptious piece of atlantic salmon that is served with a choice of butter rice or mashed potatoes and grilled asparagus. Pick the lemon butter for a light refreshing taste of herbed garlic butter for a stronger flavor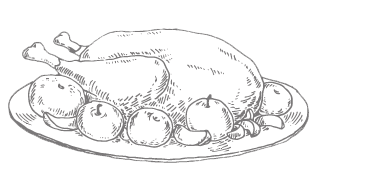 ROAST CHICKEN (HALF)
$22
The process to get this roast chicken onto your table is a long winded affair, but when you see how moist and tender the meat is, you know it is all worth it. Flavourful meat cooked roasted gently and then a last blast of hear to crispen the skin. Served with mashed potatoes, sauteed mushrooms and mesclun salad
BANGERS AND MASH
$18
Grilled English pork and beef sausages served with buttery, smooth mash potatoes, onion sauce and a side of greens
TOAD IN THE HOLE
$16
This dish of sausages baked in a Yorkshire pudding batter is said to have gained its unusual moniker because it looks like toads popping their heads from a hole. A hearty meal for those that long for the 'good old days'
STEAK AND CHIPS
$32
This Black Angus grain-fed ribeye steak is grilled to your desired doneness and basted with melted butter and fresh herbs. Seved with Monkswood's signature Triple-cooked Chips and a side of greens
VONGOLE PASTA
$18
Spaghetti cooked with Japanese Asari clams sauteed with white wine, pepper and spring onions
WELSH MEATBALLS
$18
Premium minced pork mixed with pork liver, onions garlic, bacon and herbs are moulded to meatballs. Served with mashed potatoes, asparagus and onion sauce
LAMB KEBABS
$18
Tender lamb cubes skewered with capsicums, onions are served with a choice of butter rice or mashed potatoes and ralta - a Greek yoghurt mixed with cucumber and cumin
Desserts
SCONES WITH CLOTTED CREAM AND STRAWBERRY JAM
$8
There is fierce debate between Devon and Cornwall on how best to enjoy this quintessential English meal. Whether you prefer the jam on top of the clotted cream (Devon) or vice versa (Cornwall), both methods are still delicious. Accompany this with a pot of tea, and you can while the afternoon away.
APPLE CRUMBLE WITH WARM CUSTARD
$12
The ultimate comfort food! Always served warm, the tangy-sweet apples are topped with crusty crumble. Velvety smooth, warm vanilla custard gets drizzied over the pie, making each mouthful longing for the next.
BREAD AND BUTTER PUDDING
$11
Seldom has a dessert rejoiced in such an unpretentious name as the bread and butter pudding. Born out of frugality, but since elevated to staple of any pub worth its salt, it is the go to dessert if you are longing for warm hugs.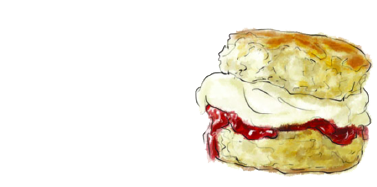 CHILI CON CARNE
$12
This all-time classic, hearty chili con carne is made with a spicy beef stew with kidney beans and served with slices of bread
SAUSAGE PLATTER
$18
A mixture of pork and beef sausages, served with gherkins and salad
MINI BEEF BURGERS
$16
Two mini ant N' Dec burgers - made using premium minced beef mixed with caramelised onions, toped with cheddar, tomato and lettuce. Served with chips and salad on the side
FRIES (ORIGINAL)
$6
FRIES (CURRY)
$7
FRIES (CAJON)
$7
FRIES (TRUFFLE)
$9
CURLY FRIES
$8
SWEET POTATO FRIES
$8
SPAM CHIPS
$8
Sinful but oh-so-good pork luncheon meat chips deep-fried to perfection
TRIPLE COOKED CHIPS
$10
MASHED POTATOES
$6
Smooth and velvety, our mashed potatoes are made from fresh potatoes and lots and lots of butter
MESCULIN SALAD
$6
A mixture of greens served with a choice of honey mustard or vinalgrette dressing
MUSHY PEAS
$6
Mushy peas are not everyone's cup of tea, but give ours a try and you may be surprised
ROAST POTATOES
$6
Thick chunks of potatoes, roasted to a golder brown using olive oil and fresh herbs. Crispy exterior and fluffy interior
SAUTEED MUSHROOMS
$8
Assorted mushrooms are sauteed in butter, salt and pepper
GRILLED ASPARAGUS
$8
Stalks of asparagus are grilled with butter and salt
SPICED CORN
$6
Cobs of corn are grilled with our special homemade spice

Available on Sat-Sun
Brunch Only
CINNAMON FRENCH
$16


TOAST STICKS

Brioche toast sticks soaked in a mixture of eggs, milk, butter, sugar and cinnamon that is pan fried. Topped with icing sugar maple syrup and berries
BAKED EGGS
$14
Two fresh eggs are baked with mushrooms, spinach, bacon, cream and herbs for a creamy, delicious breakfast. Served with toast
THE OMELETTE
$14
A fluffy omelette filled with mushroom, tomato and onion and served with bacon. mesclun and grilled tomatoes on the side
EGGS BENEDICT
$18
Brioche toast with each side topped with a slice of smoked oil fish, a poached egg, and home-made hollandaise sauce. The magic is in the sauce, which is a whisked-together blend of egg yolks, butter, and lemon
THE FRY-UP
$19
This traditional English breakfast comes with eggs, home cured bacon, sausage, baked beans, grilled tomatoes and sauteed mushroooms served with toasted brioche. Any time can be breakfast time
Available on Sat Dinner,
Sun Brunch and Dinner
SUNDAY ROAST BEEF AND YORKSHIRE PUDDING
$32
This is England's traditional Sunday Lunch, which is a family affair. It consists of roast meat, two kinds of vegetables and roast potatoes with a Yorkshier pudding. The highlight meal after a week of hard graft, it is often the most anticipated meal of the week
YORKSHIRE PUDDING (EACH)
$2.50
A sunday roast is not complete without the Yorkshier Pudding. Crispy on the outside, light and fluffy inside, its cup shape is ideal for holding the gravy!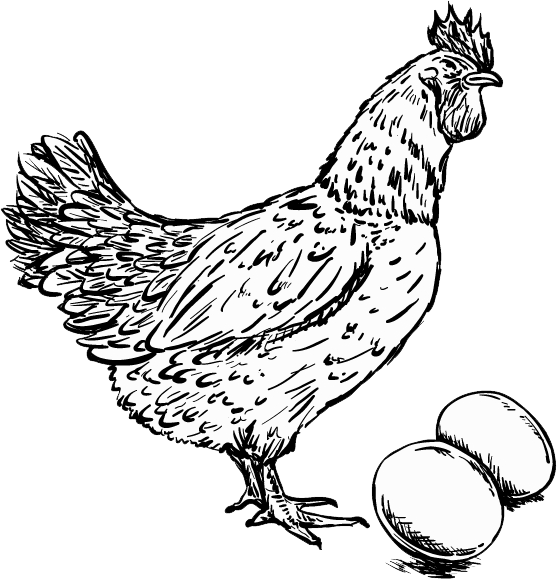 Drafts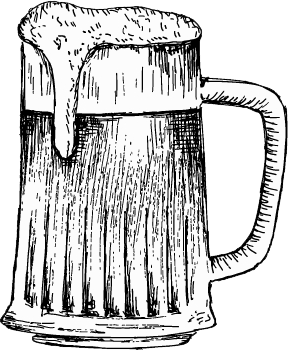 HOBGOBLIN (5.2% ABV)
Usually described as a Ruby Beer, Hobgoblin is the most popular of the Wychwood beers. Full bodied and well balanced with a chocolate toffee malt flavour and a moderate bitterness. Perfect with our beef pies and steak.
HOBGOBLIN GOLD (4.2% ABV)
The new kid on the block, a hoppy, malty golden beer with a citrus kick and the smell of forest gooseberries.
BREWDOG IPA PUNK (5.6% ABV)
A light golden beer with hints of tropical fruits and caramel and a sharp bitter finish - ideal for Singapore!
WYCHWOOD BLACK TYCH PORTER (5%)
Start with a measure of alluringly rich dark malt and allow the bitterness to creep in. watch out for the caramel sweetness lurking behind. This silky smooth Porter is a spellbinding force to be reckoned with.
Bottles
THATCHER'S SOMERSET HAZE
$15
Refreshingly light, smooth and fruity. Using all our cider making expertise to capture the subtle and delicious pear flavours. Perfect for times when you fancy sometimes a little different.
THATCHER'S GOLD CIDER
Using the best for this traditionally made cider, the result is a smooth Apple taste a bright sparkle. The flagship cider of the Thatcher's range.
WYCHWOOD GINGER BEARD
A traditionally crafted ale with an infusion of root ginger to provide a surprising earthy taste with spicy kick.
FULLER'S LONDON PRIDE(4.7% ABV)
A good balance of malt and hops gives rise to a well rounded flavour reminiscent of toffee and biscuit notes.
DOCTOR THIRSTY'S NO.4 BLONDE (4.1% ABV)
A fresh tasting, unpasturised beer with pleasant bitter hops and floral and pine notes. An absolute thirst quencher.
KING GOBLIN
$16
Handcrafted from roasted chocolate and crystal malts, with cascade hops to produce an indulgently rich, full, smooth beer of exceptional character.
Soft Drinks
330ML CAN
$3.50
CokeIced green tea
Coke lightIced lemon tea
Coke zeroFanta grape
SpriteMineral water
Home-made Ice Lemon Tea
Bottled Juices
Phoenix Organic Pear & Apple (275ml)$5
Phoenix Organic Ginger Beer (330ml)$5
Phoenix Organic Lemonade (330ml)$5
Phoenix Organic Cola (330ml)$5

Charlie's Fruit Fix Spirulina Smoothie (300ml)$5
Charlie's Fruit Fix Mango Coconut Smoothie (300ml)$5
Charlie's Freshly Squeezed Apple Juice (300ml)$5
Charlie's Freshly Squeezed Acai Berry Smoothie (300ml)$5
Charlie's White Peach & Passionfruit Quencher (500ml)$7
Charlie's Mango & Orange Quencher (500ml)$7
Teas
THE 1872 CLIPPER TEA CO.
$5.50


(SERVED IN A POT)

Timeless Earl GreyChamomile
English BreakfastEver Green Tea
Peppermint
Coffees
Espresso$4
Long Black$4
Flat White$4.50
Cappuccino$5
Latte$5

Iced Long Black$5
Iced Flat white$5.50
Iced Cappuccino$6
Iced Latte$6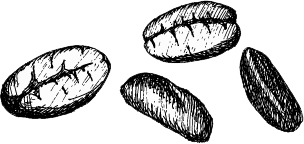 Housepours
ROSE
(FRANCE) MARRENON PERULA
$12 (GLASS)
LUBERON ROSE 2014
$53 (BOTTLE)
With its dep salmon-pink color, petula offers a nose of little red berries, with a touch of strawberries and raspberries backed by soft spices. A Sincere and expressive nose on the fruit and slightly crispy.
RED
(AUSTRALIA) FOX CREEK SHADOW'S RUN
$12 (GLASS)
SHIRAZ CABERNET SAUVIGNON 2013
$53 (BOTTLE)
Rich and balanced blend of blackberry, red berry and satsuma plum fruit flavours, complemented by a milk chocolate laced strawberry and cream mid-plate. A complement to our Steak and Chips.
(ITALY) SAN MARTINO
$14 (GLASS)
CHIANTI CLASSICO 2014
$63 (BOTTLE)
With full and rich aroma of liquorice, toasted coffee and cherry, it has balanced acidity, evolved and mature tannins with a long finish. Try it with the Roast Duck
WHITE
(ITALY) PECORARI
$12 (GLASS)
PINOT GRIGIO 2013
$53 (BOTTLE)
With the aroma of fresh bread crust and acacia flowers, it is dry with all drawing through to a balanced and soft finish. Ideal with the Smoked Haddock Fish Pie.
(NEW ZEALAND) MARLBOROUGH OYSTER BAY
$14 (GLASS)
SAUVIGNON BLANC 2014
$53 (BOTTLE)
A concentration of assertive passionfruit and tropical fruit flavours with an abundant bouquet, it is a wine that is allways crisp, elegant and refreshing. Perfect with our Fish and Chips or Roast Chicken
Bottles
SPARKLING
(ITALY) VALDOBBIANDENE SPAGNOL
$63


RIVE DI SOLIGHETTO PROSECCO

From the Cisa hill in Solighetto, this handmade wine has a fine and persistant perlage with fresh notes of white flowers and yellow fruit. Intense, full and well-balanced taste.
(FRANCE) DOMAINE DES TERRES DOREES FRV100
$59
When you pour this Gamay-based sparkling wine into the glass you immidiately notice the pink hue. It is a perfect aperitif or dessert wine. It is perfect summer sipping sitting in the garden or looking over the sea. It also teams beautifully with our Apple Crumble or B&B Pudding.

RED
(SPAIN) LUIS CANAS CRIANZA
$78


RIOJA 2012

ruby red color with a nose of balsamic, plum and oak. It is smooth with fruit and spice flavours in toasted oak. Complex and structured with red fruits and hints of eucalyptus
(AUSTRALIA) BAROSSA VALLEY ESTATE
$84


CABERNET SAUVIGNON 2012

Expressive dark plum with a seductive blackcurrent richness
(AUSTRALIA) BAROSSA VALLEY ESTATE
$84

GRENACHE SHIRAZ MOURVEDRE 2012

Fragrant violet with a burst of red berryfruits lingering softly on a velvety texture
(AUSTRALIA) FOX CREEK RED BARON
$84


SHIRAZ 2012

Fresh, juicy with red berries, plums and black cherries lead into a vanilla custard mid palate with hints of toast, coffee and mocha. The youthful tannis complete the experience with an injection of fresh toasty oak on the finish
(ITALY) VALIANO
$94


CHICANTI CLASSICO RISERVA DOCG 2008

Brick red with a scent of sweet spices, black plums and a touch of rose petal. Palete showed fennel seeds, white pepper and dried rosemary mixed with plums and cherries. Silky tannis yet firm with balanced acidity and an excellent length
(ITALY) SAINT MAURIZO PIEDMONT
$119


BAROLO 2006

Rich, harmonious and slightly dry and a long aftertaste where floral and liquorice tones dominate
(ITALY) LA MANELLA
$149


BRUNELLO DE MONTALCINO

"88 Robert Parker Points"
A gorgeous Brunello with bountiful and intense aromas of red fruit, blackberry,spice,leather and cedar wood that go on and on. There's a touch of bitter almond followed by softer tones
WHITE
(FRANCE) LES FAITIERES
$66

RIESLING AOC ALSACE, 2014

Straw yellow colour with nose of citrus, minerality and almonds. Crisp acidity with notes of citrus fruits, apple and mild grassy characteristics on palate
(ITALY) LA VALENTINA SPELT
$68

TEBBIANO D'ABRUZZO DOC SUPERIORE 2012

Gold colour with aromas of ripe, fresh apricotsm peaches, sage and tarragon. The flvour is rich with notes of white fruit and pear with hints of citrus fruit. It is lightly spicy, full-bodied and has a long aftertaste
(FRANCE) CLIMATS LOUIS MAX
$71

CHARDONNAY HAUTE VALLEE PAYS D'OC 2013

Fresh nose of fruits and minerality. Palate of stone fruits, exotic fruits, lime and honey
(FRANCE) CHATEAU DE FOSSE-SECHE ARCANE 2013
$82
Aged in large old beer transport tanks without any added CO2, this organically farmed wine combines concentrated, honeyed flavours and aromas with mouth-watering critic freshness. A heavenly combination!